When my partner and I moved out of Sydney to the Blue Mountains, one of our main goals was to grow our own food. Like many Australians, we were confronted by the rising cost of living, and felt that growing our own produce would be a valuable skill and a cheaper and healthier alternative to buying it in the supermarket.
After all, a packet of broccoli seeds was only a couple of bucks – surely it was worth a shot? Armed with close to zero knowledge, we set about experimenting with soil, sweat and seedlings, a process of trial and error that has seen us literally reap what we sow.
It's hard to quantify exactly how much you can save, or spend, by growing your own food. There are a lot of processes to learn, but once you know them, the real savings and hidden costs start to become apparent.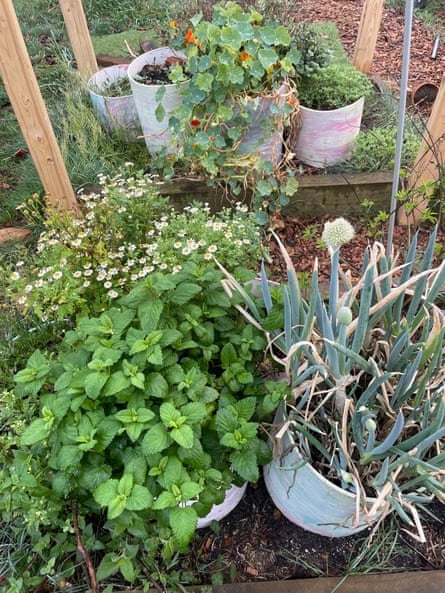 Vegetable patch bargains
Herbs
This may seem like an obvious first step, and for good reason: herbs are where you can see immediate value and early success. "You use them all the time in cooking," says Penny Pyett, the director of the Permaculture Sydney Institute. "They're really easy to grow and can be mixed up with the flowers and ornamental garden."
Jacinta Carmichael-Parissi, the founder of Lyttleton Stores Co-operative in Lawson, agrees, adding that growing herbs is a good way to reduce waste. "It's pointless buying a whole bunch of herbs from the shop when you waste half of it."
Sign up for the fun stuff with our rundown of must-reads, pop culture and tips for the weekend, every Saturday morning
If, like me, you struggle to tell mint from lemon balm without smelling it first (maybe not even then), you may also want to invest in some simple herb signage.
Leafy greens
Versatile in hot and cold meals, store-bought greens tend to wilt fast in the fridge, whereas a single plant in the garden can last much longer and allow you to take a few leaves as needed. Bok choy has been a stalwart of our garden; when bush rats or possums raid our veggie cage, they leave the Asian greens well alone – and so do the slugs.
"Asian greens … are really easy to grow [and] make you feel like you've achieved something," Pyett says. She also suggests growing rocket, nasturtiums and lettuce for cold dishes.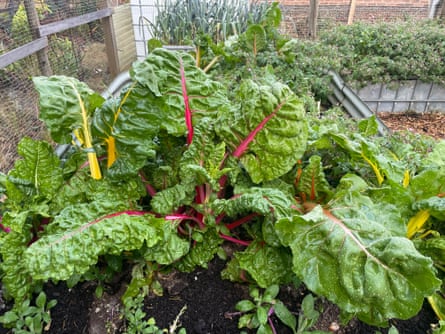 Compost
It may not be glamourous, but Carmichael-Parissi suggests learning about compost "because you're going to be growing everything in compost".
"We've already built a giant worm farm using an old bath and railway sleepers, and the 'worm-wee' collecting in a bucket underneath is a great fertiliser. It's been such a success that this spring I'm building new compost bays made from old pallets, so we can process more garden waste too," she says.
Although most people know the importance of watering, Carmichael-Parissi says that soil quality and the nutrients that feed your plants will be one of the main factors that determines how well your plants grow.
She recommends not buying fertiliser and compost in stores, because it can get expensive quite quickly. Instead, "learn how to make your own really good compost."
The things that aren't worth trying
Carrots
I remember my first time seeing a wonky, organic carrot at the farmers market. It was covered in dirt, and I thought it looked "authentic". I was excited to harvest my own version of this stringy root vegetable.
But Carmichael-Parissi says carrots don't make sense financially as a home crop, because they are typically cheap to buy, even organic. "You can get juicing carrots for a dollar, or two dollars a kilo," she says. "The price is just not worth the bedspace."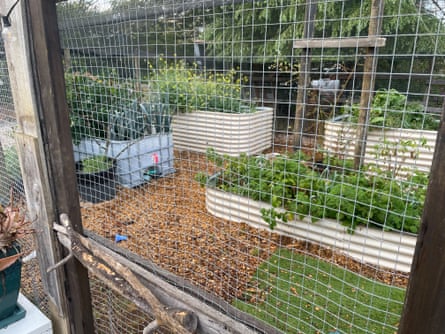 Corn
Environmental factors, pests and climate change make this staple a big challenge. For us, living on the edge of a reserve, securing crops against wildlife is key. The veggie cage was the first thing we built. It doesn't stop the cockatoos from looking for weaknesses though – which has ruled corn out for us.
"Corn is not one I'd recommend unless you can really secure it," warns Pyett. Carmichael-Parissi says it also takes up valuable space. "If you have acres and acres it might be worth your while, [but] to dedicate a whole bed to it, might not be worth it."
Big brassicas
After three months of dedicated work last year, our purple cauliflowers were a sorry sight. I pulled back the leaves on our whole crop to reveal several slugs and skeletal florets. We're considering employing ducks as our slug monitors.
"Cabbage and cauliflower are not worth it," says Carmichael-Parissi. "Even though they are a little more expensive in the shops, the amount of time they take and the amount of pests you have to avoid [mean] it's worth just leaving it to the professionals."
Instead, she recommends trying smaller varieties, rather than pinning your hopes on a few big heads, like we had. "Sprouting broccoli is a really great first crop," she says, and growing your own is more affordable than buying broccolini in stores.
Source: theguardian.com